This Season's Ultimate McLaren Gift Guide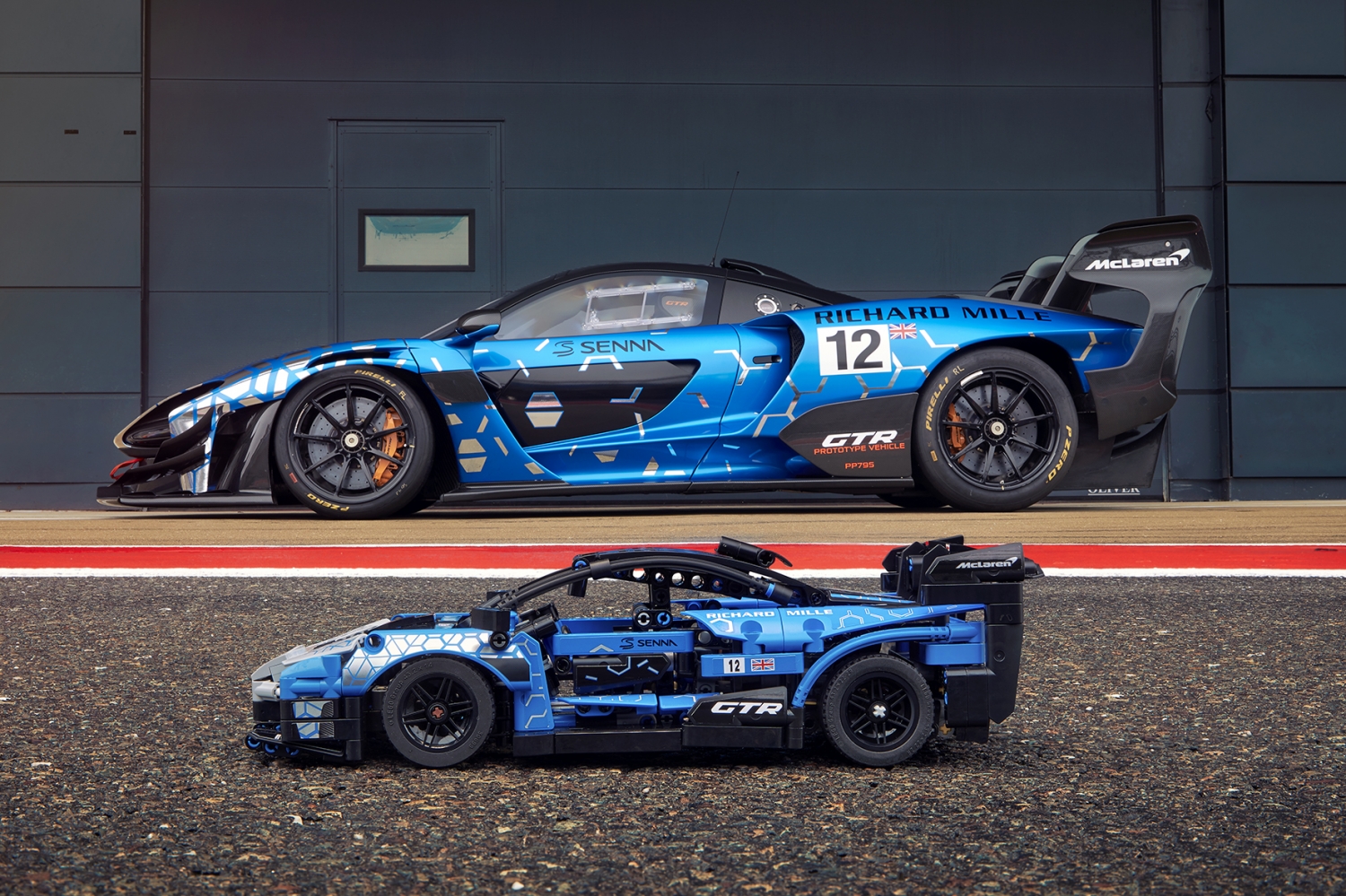 Just in time for the gift-giving season, luxury supercar maker McLaren Automotive has curated the ultimate holiday wish-list for both owners and fans of the brand.
For the traveler in your life, TUMI and McLaren have developed a capsule collection of luggage and travel accessories focusing on unparalleled quality, technical innovation, and excellence in design.  Each piece encompasses elements of McLaren's sleek, bold supercars with products ranging from small leather goods such as wallets to backpacks, cross-body bags and aircraft carry-ons.
The Aero International Expandable 4 Wheel Carry-On is the standout piece, embodying McLaren and TUMI's mutual ethos of modern luxury.  Echoing automotive design, this carry-on is crafted with a mix of exceptionally durable materials including Tegris®, featured on the aero-inspired molded front panel, and carbon fibre accents throughout.
The influence continues with compression straps reminiscent of McLaren's six-point harness, while Papaya highlights bring a signature touch.  Complete with a USB port, this expandable case delivers superior functionality and versatility without sacrificing design. The collection is available to purchase online at www.tumi.com.
Great for children, teens and adults alike, McLaren Automotive and the LEGO Group have collaborated to create both the LEGO® Technic™ McLaren Senna GTR and the new LEGO Speed Champions McLaren Elva.
Like every McLaren Senna GTR vehicle, its LEGO replica is designed to be built by hand. Inspired by McLaren's most extreme track car and the unparalleled abilities of three-time McLaren Formula 1 World Champion, Ayrton Senna, the 830-piece replica is packed with authentic features and design details that make it equally impressive. From the V8 engine with moving pistons, beautiful aerodynamic curves, opening dihedral doors and a one-of-a-kind blue livery, this 12inch long model is sure to raise eyebrows and get hearts pumping whether being taken out for a spin or put on display. Retail price: $49.99.
In homage to the lightest and most innovative McLaren supercar yet, the LEGO Speed Champions McLaren Elva gives children and car enthusiasts alike the chance to collect, build and explore one of the world's most exclusive open top speedsters.
Designed for ultimate driver engagement, the McLaren Elva has no roof, windscreen or windows. The McLaren Elva's Active Air Management System (AAMS), uses clever aerodynamics to control the air, creating a 'bubble' around the occupants and sheltering them from the oncoming wind. Just like the real thing, the 263-piece LEGO set comes with a wide chassis, incorporating the two-seat open cockpit and authentic detailing as well as a McLaren driver minifigure complete with race suit, helmet and wrench, inspired by McLaren Automotive's Principal Development Engineer for Ultimate Series, Rachel Brown. Stunning from every angle, the six-inch-long detailed replica delivers an exciting building experience, perfect for display or super-aerodynamic driving action. Retail price: $19.99.
For sports enthusiasts, McLaren Automotive have collaborated with premium sportswear brand Castore. Inspired by the design and engineering of McLaren supercars, the collection uses lightweight, technically superior performance fabrics and manufacturing techniques to create a range that feels as luxurious to wear as a McLaren does to drive – whilst providing exceptional performance characteristics for the wearer.
Every piece in the collection has been precisely engineered using quality, high-stretch fabrics for a full range of motion, with a sharp, automotive-inspired cut that adapts to any occasion. Items include the McLaren Superlight Vest, McLaren Performance Shorts and McLaren Classic Tee. The collection is available to purchase online from www.castore.com with retail prices starting from $28.00.