McLaren 650s
FURTHER IS NEVER FAR ENOUGH.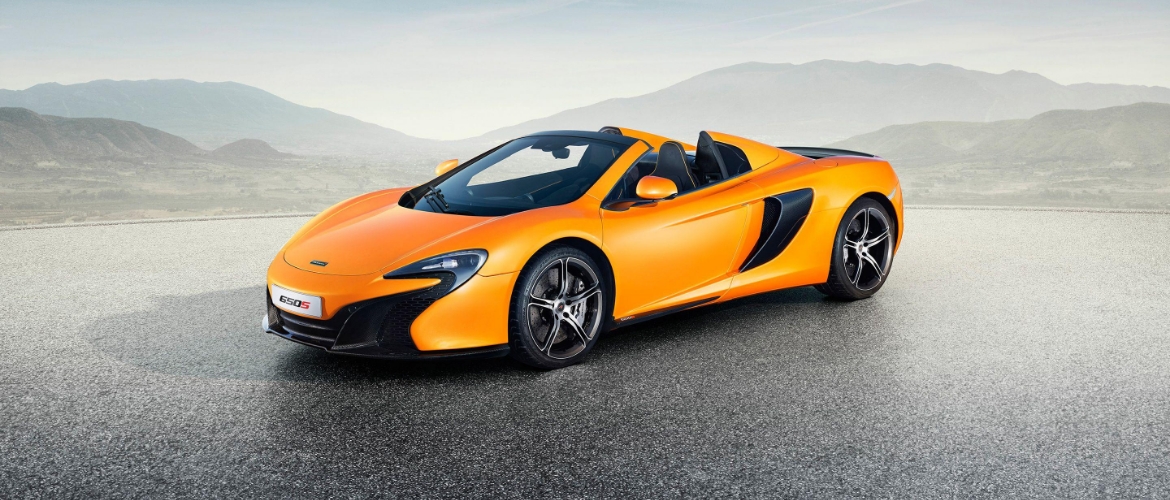 The McLaren 650S is the latest addition to the McLaren range of ground breaking supercars; where styling reflects the new McLaren family profile. That new style is there for a reason: McLaren form always follows function with more downforce and a better handling balance. Plus, it gives the 650S almost as much road presence and visual drama as the McLaren P1.
Designed without Compromise
Every time you approach your McLaren 650S, you'll feel the same tingle of excitement as when you first set eyes on it. Every panel, every surface, every detail has been painstakingly designed to take your breath away and enhance the thrill of the drive. Simple. Effective. Undeniably spectacular. Our signature dihedral doors, first seen on the McLaren F1, are lighter and more aerodynamic than conventional doors. They are also more practical as the single hinge design requires less room to open and makes it much easier to get in and out the cabin.
Built Around You
Every millimetre of the McLaren 650S's Carbon Black Alcantara interior has been meticulously optimised
for maximum driving pleasure and unparalleled comfort. Grip the tactile, small-diameter steering wheel and your fingertips' sense of connection to the McLaren 650S echoes that of our racing drivers in a Formula 1™ cockpit – the shape, the grip and the feel were all inspired by the steering wheels in our race cars. There are no buttons or switches to diminish the purity of interaction between man and machine.
Active Airbrake
Now available in carbon fibre, the active Airbrake gives you total confidence to exploit the McLaren 650S's astounding performance and dynamics. Brake heavily above 95kph and the McLaren 650S's active Airbrake instantly deploys, meaning you can stop faster and brake even later on the racetrack. It also offsets front-end pitch and increases downforce under hard braking to maximise stability. In Sport and Track modes, the Airbrake will automatically adjust to create more downforce at speed and offers additional stability when you lift the throttle. In Aero mode, you'll even feel the same thrill as our racing drivers when DRS (Drag Reduction System) activates, lowering the Airbrake to provide those last few mph as you race towards the finish line.