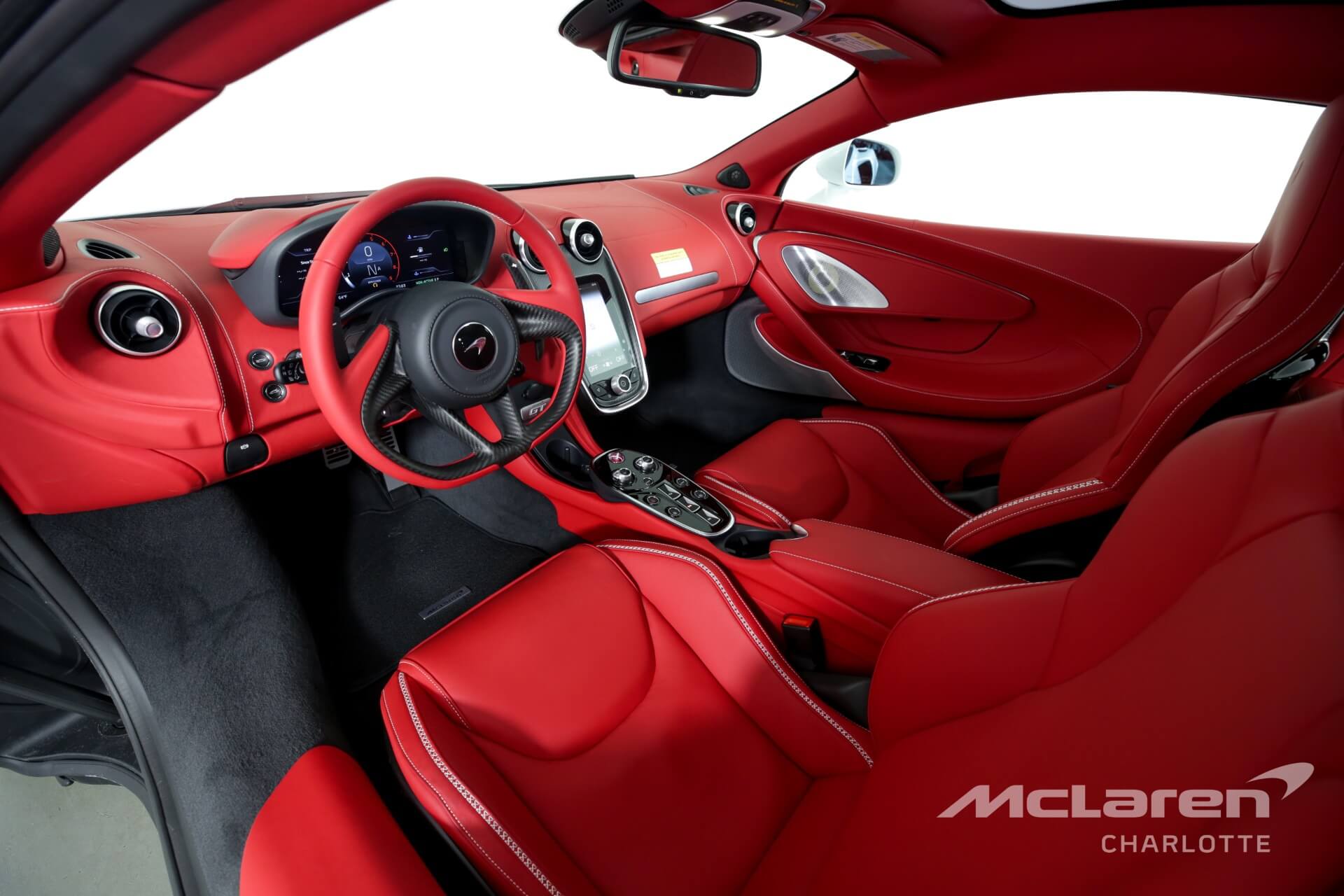 McLaren GT for Sale: The new sports car from McLaren Automotive is now available at our dealership! This vehicle is perfect for anyone looking for a fast, luxurious sports car. With a V8 engine and a top speed of 203 mph, the McLaren GT is sure to impress. We also offer financing options so that you can get behind the wheel of this amazing car today!
History of the McLaren Automotive Brand
Mclaren has an impressive history of manufacturing luxury vehicles. The McLaren Automotive brand was founded in 2010, although the original company dates back to 1963. McLaren's first car was launched in 1992 and it quickly became one of the most popular sports cars on the market.
Founded by Bruce Mclaren and Ron Dennis, their first vehicle won its racing debut at Spa-Francorchamps in Belgium. The McLaren F-Type was the first production car to have carbon fiber monocoque chassis and body panels which made it one of the lightest cars on the market at that time.
In fact, "Bruce remained a world-class driver but more and more his maturity allowed him to be comfortable that others were quicker and that his future lay in design, building, and development. McLaren Formula 1 cars were then produced and Bruce won Spa in 1968 in his own McLaren-Ford later that year his team driver, Denny Hulme, won the Italian and Canadian GPs in McLaren-Fords.
The company has continued to innovate over time with newer technology such as electric powertrains, hybrid engines, and self-driving features. The McLaren GT was released in 2019 as the new flagship model from McLaren Automotive with a starting price tag of $210,000 USD.
It's powered by an all-new twin-turbocharged V-12 engine that produces 650 horsepower and can go from zero to 60 mph in three seconds flat!
The Design and Development
The Mclaren GT has a design that is both futuristic and timeless. The car has a low-slung body that makes it look fast even when it's standing still. It was designed in collaboration with the world-renowned Italian design house, Pininfarina.
The McLaren GT also features an all-new carbon-fiber monocoque chassis that gives it incredible strength and stiffness while keeping weight down.
The inside of the car is just as luxurious as the outside, with leather-trimmed seats and a state-of-the-art infotainment system. It was developed with the help of Mercedes-Benz and includes navigation, Bluetooth connectivity, satellite radio capability (SiriusXM), voice commands for hands-free operation while driving.
Performance
Performance-wise, the McLaren GT is in a class of its own.
It can go from zero to 60 mph in just three seconds and has a top speed of 203 mph. The car also comes with a number of performance-enhancing features, such as active suspension, launch control, and carbon-ceramic brakes.
The active suspension allows the driver to adjust their ride height with the push of a button, making it easier than ever before. The launch control is an automatic feature that helps drivers get off the line quickly and safely while minimizing wheel spin and maximizing traction on slippery roads.
The carbon-ceramic brakes are some of the best in the business and can stop the car from 60 mph in just 107 feet.
McLaren GT Compared to Other Sports Cars
The McLaren GT is sure to stand out among other sports cars due to its combination of luxury and performance.
The Ferrari Portofino, for example, is a beautiful car but it can't touch the McLaren GT when it comes to speed or performance. The Porsche 911 is another popular sports car but it's not nearly as luxurious as the McLaren GT. It is known for its excellent handling and braking, but it can't match the power or speed of the McLaren GT.
The GT comes in either a coupe or a convertible body style and can seat up to four passengers. It's the perfect car for anyone who wants the best of both worlds – performance and luxury.
Accessories and Upgrades Available
The accessories and upgrades include items such as a custom-fitted luggage set, carbon-fiber trim for the interior and exterior, and an upgraded Bang & Olufsen sound system.
The McLaren GT is also available with a variety of different customization options so that you can make it your own. You can choose from a range of colors, finishes, and materials to create a car that's uniquely yours.
The McLaren GT comes standard with all of the amenities you'd expect from such a luxury vehicle, including leather seats and an upgraded stereo system. It also has plenty of space for cargo or other items thanks to its large trunk area.
You can choose from three different levels of trim: Luxury, Performance, and Track.
The luxury trim level comes with all of the features you need for a comfortable ride, including heated seats and a heated steering wheel.

The performance trim level adds more power to the engine and has an enhanced suspension system that makes it easier than ever before to drive fast corners with confidence.

The track trim level comes with all of the features found in both luxury trims, but also includes racing wheels for better handling on race tracks or at high speeds.
Financing Options
Financing a Mclaren GT is a great option at our dealership. We offer a variety of financing options, so you can find the perfect one for your needs. We also have a wide range of lease specials available, so you can get behind the wheel of this amazing car without breaking the bank.
We have an application process on our website for you to get started in finding the vehicle of your dreams. We also have other options so you can better understand the value of your trade, as well as a consignment agreement.
Our team of professionals will be happy to answer any questions you have about financing or leasing this car, and ensure you have a great experience at our dealership.
Contact
If you have any questions, do not hesitate to reach us at (704) 248-0009. You can also check out our website at Charlottemclaren.com, where you will be able to see the wide range of options we have available. Our team will more than happy to assist you with your questions and concerns.
If you're looking for a high-performance vehicle, look no further than the McLaren GT. The new Mclaren offers all of the performance that drivers want in their sports car while also providing them with the comfort and luxury they crave from such an exclusive machine.