Mclaren Artura Performance And Technology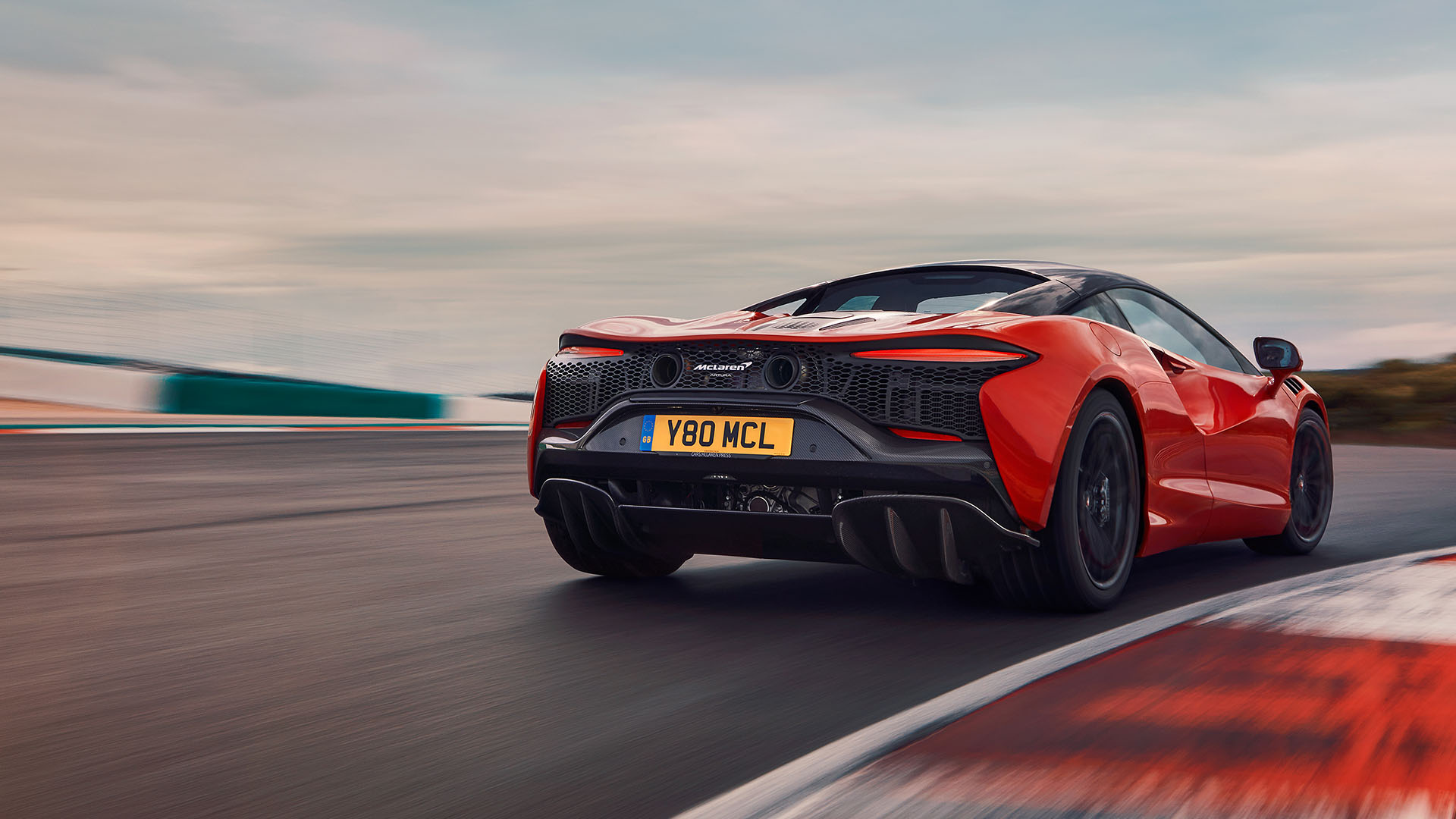 McLaren has always been a company that stands out from the rest, and its new Artura model is an industry-leading electric motor. This unique car combines electric driving technology with the traditional McLaren performance we all know and love. The result is a vehicle that is both environmentally friendly and incredibly fast.
In this article, we will take a closer look at the Artura's maximum performance and technology and see why it is such an impressive car.
Mclaren Artura Technological Advancement
The McLaren Artura is a work of art. It's a feat of engineering, design, and manufacturing. Every aspect of the car has been designed to deliver the best possible performance and experience. The Artura is one of the quickest and most capable McLaren supercars on the road with advanced driver assistance systems. It's also one of the most technologically advanced. Here's a look at some of the highlights:
Lightweight Carbon Fiber Chassis
Mclaren carbon lightweight architecture helps to improve performance and efficiency.
Twin-Turbocharged V6 Engine
The Artura is powered by a twin-turbocharged V6 hybrid electric engine that delivers 577 horsepower and 516 lb-ft of torque, increasing throttle response.
Advanced Suspension System
The Artura features an advanced suspension system that provides excellent handling and rides quality. It also gives variable drift control for sport and track modes.
Car's Stability Control Systems
The Artura is equipped with McLaren ProActive Chassis Control, which adjusts the suspension settings in real-time to provide optimum grip and stability.
Mclaren Pure Sound System
This hybrid supercar features a bespoke sound system that delivers an immersive audio experience.
Interior
The Artura's interior is both luxurious and functional. It features high-quality materials and a host of advanced technologies.
Electro-Hydraulic Steering
Mclaren composites technology center features electro-hydraulic steering, which provides precise and direct steering response.
Active Aero
The Artura's active aero system adjusts the car's aerodynamic settings in real-time to provide optimum performance and efficiency.
Safety
The Artura is equipped with safety features, including, Advanced airbags, ABS, ESC, traction control, and a tire pressure monitoring system. Safety on the road is mandatory.
How Does The Electric Driving Technology Work
The McLaren Artura is a work of art, and not just because it's a beautiful car. It's also the first electric car from McLaren, and it's packed with cutting-edge driving technology. Here's how it works:
The Artura is powered by two electric motors, one for each axle. This gives the car all-wheel drive capability and instant torque, meaning it can accelerate from 0-60mph in just 3 seconds.
The motor on the front axle is connected to the battery through a single-speed gearbox, while the rear motor has a two-speed gearbox. This allows the car to make the most efficient use of its electric power and improve its range.
The battery itself is a dry cell lithium-ion unit, which means it's lighter and more compact than traditional wet cell batteries. It's also been designed to withstand extreme temperatures, making it ideal for use in high-performance cars like the Artura.
The battery is located low down in the car's chassis, helping to lower the center of gravity and improve handling.
To recharge the battery, the Artura can be plugged into any standard household socket. However, for faster charging times, there are specific McLaren supercar charging Stations available, which can charge the battery from empty to 80% in just 30 minutes.
Benefits Of This Technology
Mclaren's new Artura electric driving technology offers a number of benefits over traditional McLaren's pure gas cars. Here are just a few of the advantages:
Environmental Friendliness
Artura has hybrid technology and produces zero emissions, making it much better for the environment than cars with internal combustion engines.
Improved Performance
With instant torque and no gears to shift, Artura provides a smoother, more responsive driving experience.
Increased Range
thanks to its efficient electric motor, Artura can travel up to 500 miles on a single charge.
Lower Running Costs
Electric cars are cheaper to operate than petrol or diesel-powered vehicles, saving you money in the long run.
Compare Traditional And New Mclaren Artura
The McLaren Artura is a next-generation supercar from the British automaker, and it features several significant additions over the previous generation.
Powertrain Technology
Perhaps the most important difference is the new powertrain, which combines a twin-turbocharged V6 engine with an electric motor to produce 577 horsepower. This makes the Artura significantly more powerful than the traditional McLaren, which offers only 503 horsepower from its twin-turbocharged V8 engine.
Weight
Another notable difference is Artura's weight. Thanks to its use of lightweight materials such as carbon fiber and aluminum, the Artura weighs in at just 3,303 pounds. This is about 400 pounds lighter than the traditional McLaren, making it significantly more agile and responsive. Additionally, the Artura features an all-new chassis design that further enhances its handling characteristics.
Performance
When it comes to performance, then, Artura is clearly superior to traditional McLaren. It's more powerful, lighter, and has better handling, making it ideal for those who want the ultimate driving experience.
Other differences are as follows,
The Artura can accelerate from 0 to 60 mph in 3.0 seconds, while the traditional McLaren performance can accelerate from 0 to 60 mph in 3.2 seconds.
TheArtura has a top speed of 205 mph, while the traditional McLaren performance has a top speed of 200 mph.
The Artura maximum fuel efficiency of 23 mpg combined, while the traditional McLaren performance has a fuel economy of 22 mpg combined.
However, it's important to note that the traditional McLaren is still an excellent supercar in its own right; it just can't match up to Artura's exceptional performance.
Why Buy Mclaren Artura
The new McLaren Artura is a fantastic car and highly advanced in the automotive industry. With its electric driving technology, this car is sure to impress everyone who sees it. Visit Charlotte McLaren dealership to test drive one of these cars for yourself – you won't be disappointed. Thanks for reading!