Low-Mileage McLaren 765LT For Sale In Charlotte NC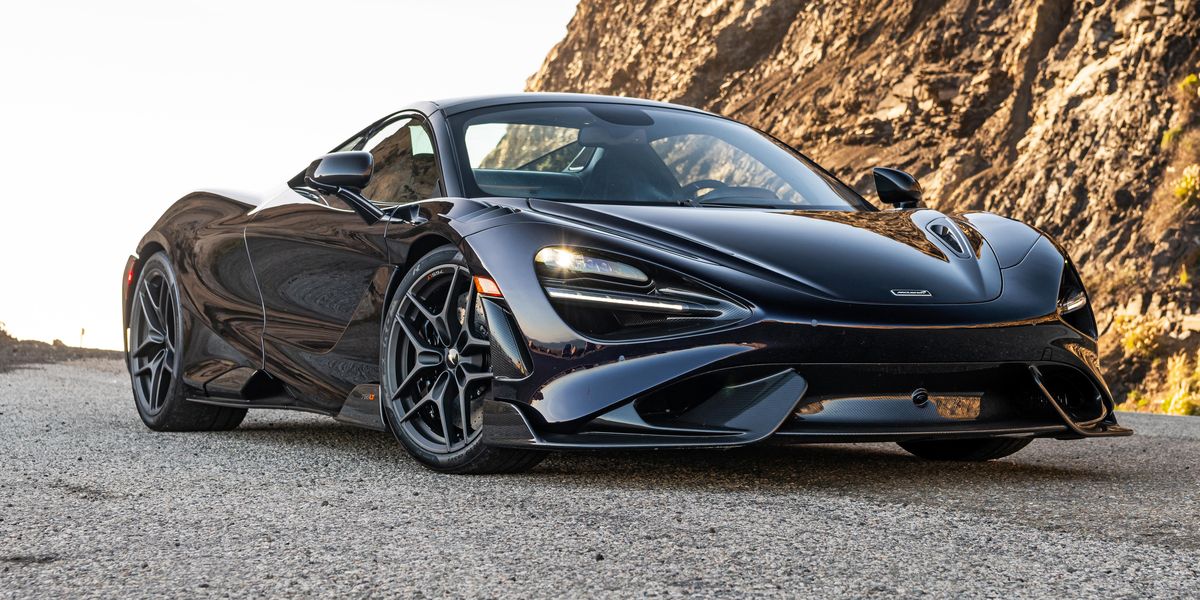 Looking for a high-performance car that's still in great condition? Check out our Low-Mileage McLaren Cars for Sale in Charlotte! McLaren 765Lt cars are perfect for anyone who loves to drive and wants to experience the best of what McLaren has to offer. With limited miles on them, these cars are practically brand new models. Plus, the dealership offers a wide variety of other inventory if you're looking for something different in Charlotte NC.
Driving Capabilities And Features
The McLaren 720S was already a pretty incredible car, but the engineers at McLaren weren't satisfied. They wanted to create something even better, and that's exactly what they did with the McLaren 765LT. It's been designed to be the ultimate driving machine, and it lives up to that reputation. Its driving capabilities are incredible, and its features are second to none. This car is lighter, faster, and more powerful than the 720S.
Performance Capabilities
The 2021 McLaren 765LT is the latest and most advanced model in the Super Series family. It was designed specifically to provide drivers with an amazing driving experience. With its lightweight design, powerful engine, and incredible performance capabilities, the McLaren 765LT is sure to impress.
Top Speed And Acceleration
The McLaren 765LT can reach a top speed of 205 mph and accelerate from 0 to 60 in just two seconds. If you're looking for a car that's fast and fun to drive, the McLaren 765LT is a perfect choice.
Seven-Speed Automatic Gearbox
The McLaren 720S was equipped with a seven-speed automatic gearbox, and the McLaren engineers decided to keep that same gearbox for the McLaren765LT. This gearbox is designed to provide drivers with smooth, precise shifting.
Handling And Braking
The McLaren765LT has been designed for ultimate performance. The car's handling and braking have been tuned to perfection, so you can enjoy the ride of your life.
High Power And Low Weight
The McLaren 765LT is powered by a twin-turbocharged V-12 engine that produces a whopping 720 horsepower. The car also weighs less than 3000 pounds, so it's incredibly fast and agile.
Controlled Suspension
The McLaren765LT is equipped with a controlled suspension system that's been specifically tuned for performance. The McLaren 765LT's suspension can be controlled by the driver in three positions: Comfort, Sport, and Track. This allows drivers to choose the suspension setting that best suits their needs and driving style. This suspension system provides drivers with the perfect balance of comfort and control.
Automatic Transmission
The McLaren 765LT comes with an automatic transmission that makes it perfect for both track days and everyday driving. While some people may not agree with automatic transmissions in supercars, this one does not take away from the car's performance at all. It is designed for the track, but that doesn't mean it can't be used on the streets.
Interior & Exterior Features
The McLaren 765LT comes with a variety of features that make it a joy to drive. The car's exterior is sleek and stylish, and the interior is comfortable and spacious. You'll also enjoy the car's state-of-the-art infotainment system, which includes a touch screen display, satellite navigation, and a premium sound system.
Fuel Economy
The McLaren 765LT is pretty fuel-efficient for a car with such high performance. It has a combined fuel economy of 23 mpg.
Safety Features
The McLaren 765LT comes standard with a variety of safety features, including ABS, traction control, and stability control. The car also has airbags throughout the cabin to protect you in the event of a collision.
Available Inventory
The dealership's available inventory includes a wide variety of other options if you're looking for something different. With so many great choices with an estimated payment premier collection, it's easy to find the perfect new or used cars for you.
McLaren Artura
The McLaren Artura is a new hybrid sports car that's been designed to be the ultimate driving machine. It's powered by a twin-turbocharged V-12 engine and an electric motor, so it has incredible power and performance. The Artura is also incredibly lightweight, so it's extremely agile and fun to drive.
McLaren 720S Spider
The McLaren 720S Spider is a convertible version of the 720S. It's powered by the same twin-turbocharged V-12 engine and has the same incredible performance. The 720S Spider is also very stylish, so it's sure to turn heads wherever you go.
McLaren GT
The McLaren GT is a grand tourer that's been designed for comfort and luxury. It's powered by a twin-turbocharged V-12 engine, so it has plenty of power when you need it. The GT also has a comfortable interior with all the features you could want.
How To Purchase Low-Mileage McLaren
If you want to purchase Low-Mileage McLaren cars, the dealership is offering a variety of financing options with vehicle history along with budget tools. Calculate payment credit range monthly budget and estimated loan rates under availability contact dealer. You can choose to finance the car with a low-interest rate or lease the car for a lower monthly estimated payment McLaren Charlotte. The dealership also offers a variety of extended warranty options to protect your investment including:
Tire And Wheel Protection
The tire and wheel protection plan covers the cost of repairs or replacement for your tires and wheels.
Paint Protection
The paint protection plan helps to keep your car's paint looking new by protecting it from UV rays, scratches, and chips.
Interior Protection
The interior protection plan helps to keep your car's interior looking new by protecting it from stains, spills, and dirt.
Take A Test Drive
Contact the dealer for price and visit the McLaren Charlotte dealership today to take one for a test drive. The Low-Mileage used McLaren 765LT cars for sale are a great choice for anyone looking for a high-performance car. With its sleek design, comfortable interior, and amazing performance, it's sure to please your driving experience.