Large Selection of Low-Mileage Lamborghini Aventadors for Sale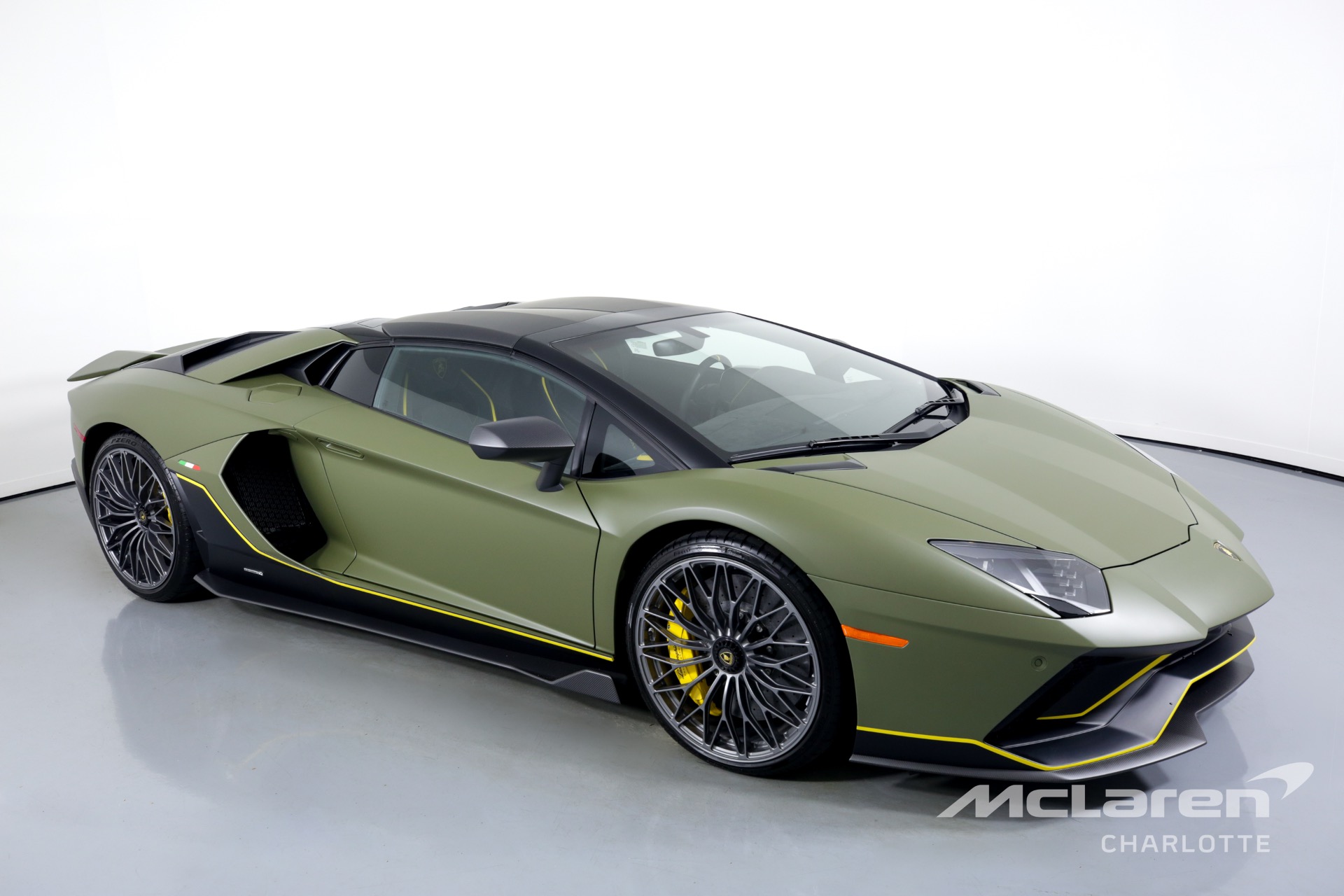 Prepare to immerse yourself in a world of automotive excellence with our remarkable inventory of low-mileage Lamborghini Aventador for sale. As passionate enthusiasts of high-performance vehicles, we take great pride in presenting a diverse range of these legendary Italian supercars, all with remarkably low mileage and exceptional quality. Whether you're a discerning collector or an adventurous driver craving an adrenaline rush, Lamborghini Aventadors promise to ignite your passion for automotive mastery. Enjoy the scenic ride in Charlotte.
Lamborghini Aventador SVJ
Experience the raw power of the Lamborghini Aventador SVJ. Boasting a massive 6.5-liter engine with V12 cylinders, this machine pushes out an astonishing 759 horsepower at 8,500 rpm. Effortlessly accelerating with all-wheel drive, its center and rear limited slip differentials provide maximum traction. It also features a nimble four-wheel independent suspension and front and rear stabilizer bars, delivering a smooth ride. From its unrivaled performance to its head-turning style, the Aventador SVJ is the ultimate driving experience.
Sleek Exterior Body
The Lamborghini Aventador SVJ is a visually stunning vehicle with a remarkable exterior design available in both coupe and convertible body styles and featuring a variety of colors, including the sleek metallic and elegant viola Bianco isi. The painted alloy wheels enhance the vehicle's overall look with an extra touch of class and sophistication. Equipped with a remote anti-theft alarm system, dusk-sensing headlights, and high-pressure washers for the headlights, the Aventador SVJ also boasts daytime running lights and xenon high-intensity discharge headlights.
A Comfy Entertaining Ride
SVJ is a remarkable technological feat that promises both excitement and comfort in a single ride. Enjoy the luxury leather interior with meticulously designed height-adjustable seats to ensure that every journey is an exceptional experience. The car boasts excellent features such as keyless ignition, a tilt-and-telescopic steering wheel, and power steering. Feel secure in your driving with the aid of the rearview camera and front and rear parking sensors. Indulge in its incredible comfort and convenience with front door pockets, single-zone front temperature control, a sun sensor, twin vanity mirrors, and four powerful speakers. Stay connected while enjoying your favorite tunes; this legendary Lamborghini is truly impressive.
Lamborghini Aventador Ultimate
The Lamborghini Aventador Ultimate is the pinnacle of high-performance vehicles, boasting a mighty V12 engine that can generate up to 769 horsepower – matching the specs of the revered Aventador SVJ. Equipped with a 7-speed automated manual transmission and all-wheel drive, the Aventador Ultimate offers a smooth and comfortable ride in any terrain. If you're seeking a thrilling and exclusive driving experience, this vehicle comfortably accommodates two passengers. Whether cruising through city streets or hitting the open road, the Aventador Ultimate is the ultimate driving machine.
Stunning Design With Safety Specs
Behold the beauty of the Lamborghini Aventador Ultimate trim. This car's stunning design demands attention, while its range of bold and vibrant colors available, including Verde Turbine Matt, Blue Eleos, and Arancio Borealis, makes a bold statement. Safety is also a top priority with features such as stability control, traction control, 4-wheel ABS, and tire pressure monitoring. Dusk-sensing headlamps, daytime running lights, and a remote anti-theft alarm system add further protection. With an overall width of 89.5 inches and a height of 44.7 inches, the Aventador is an imposing presence on the road.
High-Tech Convenience
The Lamborghini Aventador Ultimate LP 780-4 offers unmatched high-tech convenience. The AM/FM stereo system boasts four speakers that deliver an exceptional listening experience for both the driver and passengers. Audio and transmission controls are conveniently located on the steering wheel, along with standard USB and media controls. Heated mirrors and a built-in compass add a touch of luxuriousness, while the tachometer allows for precision engine performance monitoring. Additionally, remote keyless power door locks offer ease of access for the driver.
Lamborghini Aventador LP 700-4 Pirelli Edition
Introducing the Lamborghini Aventador LP 700-4 Pirelli Edition, an exceptional performance vehicle that's in a class of its own. With a powerful 6.5-liter V12 engine boasting 700 hp at 8,250 rpm and 507 lb-ft of torque at 5,500 rpm, this edition offers even more strength than its non-Pirelli counterpart. Boasting a sizable 23.8-gallon fuel tank, the Aventador LP 700-4 Pirelli Edition gets 13 MPG combined, proving its remarkable engineering. You won't forget the thrill of driving this elite car, whether you're on the open road or racing around the track.
The Sleek and Lightweight Car
Experience sheer power and agility with the sleek Lamborghini Aventador LP 700-4, a lightweight 2-seater coupe that is bound to turn heads. With an impressive overall length of 188.2 inches, a height of 44.7 inches, and a turning circle of 41.0 feet, it commands attention. Weighing only 3,472 pounds, it's one of the lightest supercars on the market. The Aventador LP 700-4 Pirelli Edition features an advanced AWD system and superior traction and stability control, ensuring a smooth and confident driving experience. Get ready to make a statement.
Luxurious Interior Design
The Aventador LP 700-4: an engineering wonder that stuns the senses. Inside, the elegant leather seats are both beautiful and comfortable. Style-conscious drivers will love the sporty front seats, designed for aggressive maneuvering. Achieving the perfect driving position is easy thanks to the two-way power driver and passenger seats. And even on freezing winter days, both seats provide multi-level heating for ultimate comfort. Safety is a top priority, with twin front airbags (including head protection chambers), side-mounted airbags, and occupant sensing deactivation. The automobile also features AM/FM audio, a memory card slot, and electric power steering for added convenience.
Amazing Packages on the Lamborghini Aventador Inventory
The latest selection of low-mileage Lamborghini Aventadors is here and available for purchase. At Charlotte McLaren, you have the choice between the coupe or convertible models. Along with the amazing specs of the car, you can also amaze yourself with the finance packages, including a loan, flexible monthly payment, down payment relaxation, and trade option. With the latest Lamborghini Aventador in your garage, you're just a few steps away from dominating the road. Experience ultimate power and comfort with this one-of-a-kind performance car without breaking the bank. Our experienced sales team is eager to assist you, and today you can save big on our selection of luxury vehicles. Don't miss out on these deals; visit us now.