Get a Great Price on Luxury Cars in Charlotte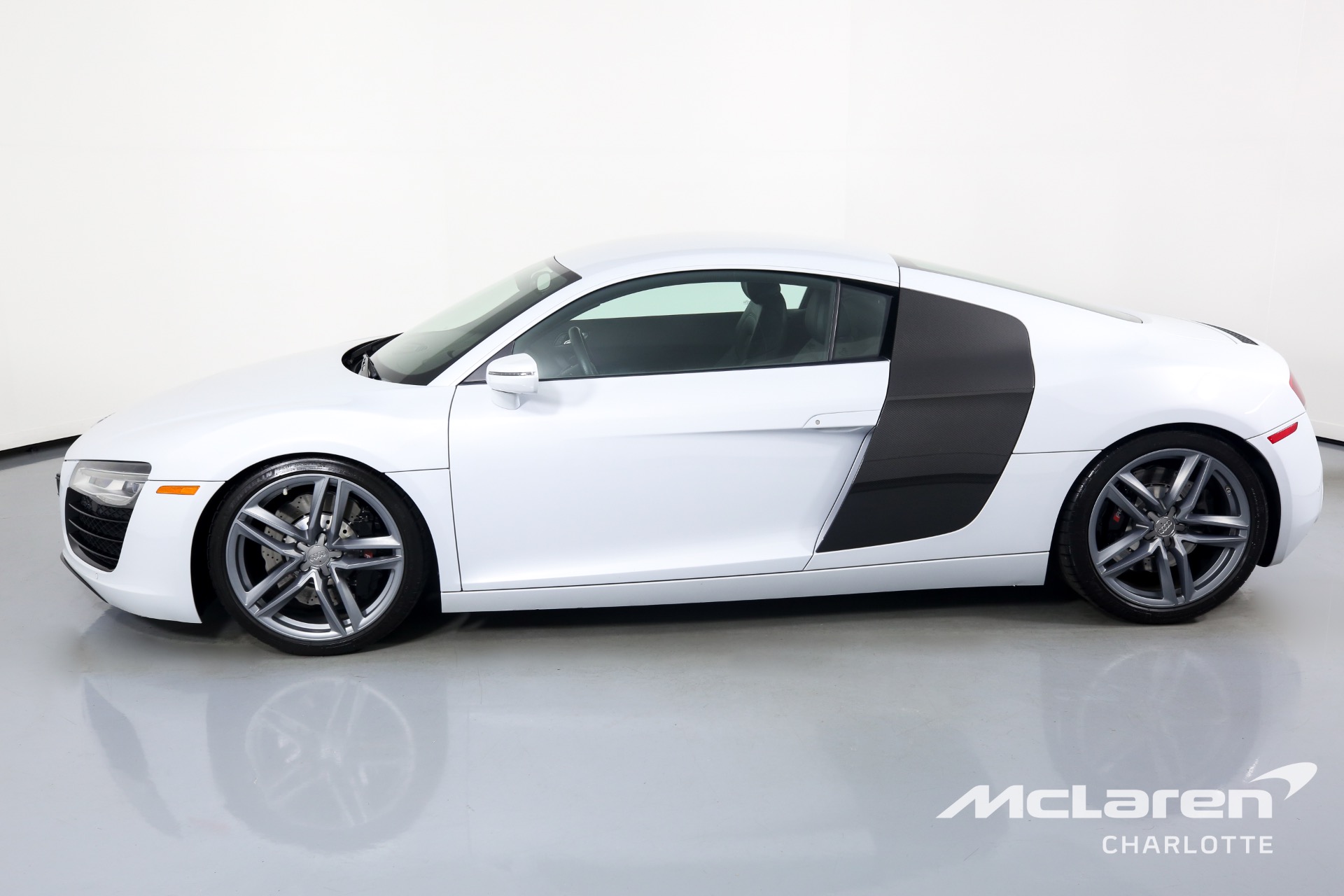 Do you desire a luxurious dream car but don't want to pay an astronomical price for it? You are in the right place. With our dealership in Charlotte, you can get a great price on luxury cars with the best features. Whether you are looking for a sedan, coupe, SUV, or crossover, our finance team will help you get something according to your budget. There is something for everyone, from the latest models from top brands such as McLaren to pre-owned options like Mercedes-Benz, Acura, etc. So, don't wait any longer and schedule a test drive to enjoy the roads of Charlotte.
Aston Martin
Aston Martin's iconic luxury sports cars are renowned for their powerful and efficient V8 engines, which have propelled them to the forefront of automotive design. After a brief pause in production, they roared back into life with 2005's new Vantage model- setting an exciting precedent for what was to come next.
Transmission
One crucial component that contributes to the exceptional driving experience is its transmission. The eight-speed ZF automatic transmission is seamlessly connected to the engine and electronically controlled limited-slip differential. This partnership creates a smooth and responsive driving performance, allowing drivers to feel completely controlled behind the wheel.
Interior Specs
Step inside an Aston Martin, and you'll feel like royalty. The interior is a feast for the eyes, with sumptuous leather-wrapped surfaces and sleek metal accents that command attention. But it's not just about looking good—the infotainment system is top-notch. The 8-inch touchscreen display is easy to use, and you'll appreciate the convenience of Bluetooth connectivity for hands-free calling. And for smartphone users, Apple CarPlay/Android Auto support makes it easy to stay connected on the go.
The Models Available in Charlotte
Aston Martin Vantage F1 edition
Aston Martin DB11 Volante
Aston Martin DB11 V8
Aston Martin Vantage
Aston Martin V8 Vantage GT Roadster
Audi
Audis are the cars that everyone wants to drive. With their top-notch reliability, efficiency, and quality features, they're a smart choice for savvy drivers in today's used car market.
Performance Capabilities
The Audi's performance is truly impressive, boasting a drivetrain that packs a punch with AWD capabilities that make the ride extremely helpful. With an engine that packs a serious punch, the 5.2L V10 churns out a staggering 611 horsepower and 417 ft. lbs. Of torque. There's no doubt that the Audi is built to perform, with an acceleration from 0 to 100 km/h in just 3.5 seconds and a top speed of around 320 km/h.
Suspension
KW Coilover suspensions not only enhance the overall appearance of your luxury vehicle, but it also betters your driving experience. The steplessly adjustable trapezoidal thread directly on the damper housing made of high-strength aluminum alloy increases your car's handling and safety on the road. Don't settle for just style; give your Audi the suspension it deserves with KW Coilover.
Lamborghini
For those who desire an extraordinary driving experience, there's nothing quite like the Lamborghini. Its iconic blend of speed and style has made it a favorite among luxury-perfect car enthusiasts. And with models like the Aventador LP, Huracan, and Urus SUV now on the market, it's no wonder that Lamborghini continues to be a leader in the automotive industry.
High-Performing Luxury Car
With its potent V12 engine capable of hitting speeds of up to 201 mph, let the Lamborghini's hidden beast out to play. But this performance vehicle is more than just a fast automobile. You can maneuver every turn and curve with full control thanks to the precise driving dynamics provided by the adaptive all-wheel-drive system and carbon-fiber chassis.
Comfy Advanced Interior
The Lamborghini is designed to be a luxurious, high-performance machine. Its interior features premium materials such as Alcantara leather and carbon fiber accents that exude opulence and sophistication. And with its advanced infotainment system featuring Apple CarPlay/Android Auto compatibility, you can stay connected while on the go.
Beautiful but Sturdy Make
The exterior of a Lamborghini is a work of art that commands attention wherever it goes. This legendary supercar boasts sleek lines that scream power and speed. The aerodynamic curves and sharp angles testify to the precise engineering that went into its design. The iconic scissor doors not only add to their standout appearance but also function to allow for easy entry and exit.
Porsche
Porsche has long been a symbol of German engineering excellence, with their legacy stretching back to 1931. For decades they have crafted some of the world's most powerful and precise-handling luxury cars, including none other than the legendary 911 – that iconic badge synonymous with speed and style.
Powerful Engine
Porsche cars are known for their powerful performance. Whether you opt for a 911 with its 3.0L turbocharged flat-six engine and 379bhp or go all out with the 2.9L twin turbo V6 in the S or GTS variants that produces up to 375 horsepower, these engines can deliver exhilarating driving experiences while still being comfortable and efficient.
Advanced Technology
The latest Porsche models have advanced technology to ensure a safe and enjoyable ride. From lane-keep assist, adaptive cruise control, 24/7 roadside assistance, and their unique Sport Chrono package that allows you to adjust the throttle response for optimal performance, these features offer drivers a tailored driving experience like no other.
The Model's Availability
Porsche 718 Cayman GT4 RS
Porsche 911 GT3
Porsche 911 GT3 RS
Porsche 911 Turbo
Porsche Cayenne GTS Coupe
Porsche Taycan 4S
Choose From Our Large Inventory of Affordable Luxury Cars
With Charlotte being the epicenter of exclusive pre-owned luxury vehicles, there are plenty of comprehensive options at our dealership to choose from to get the best possible deal. From exotic brands like Ferrari, Lamborghini, McLaren, and Koenigsegg to popular favorites like Audi, Ford, Cadillac, and Mercedes-Benz, the possibilities for luxury car shopping in Charlotte are endless. Whether you need a pre-owned or new luxury car, we have them all. Our professionals will fulfill your car-buying needs and assist you in the entire process. So, enjoy the best car-buying experience with us.