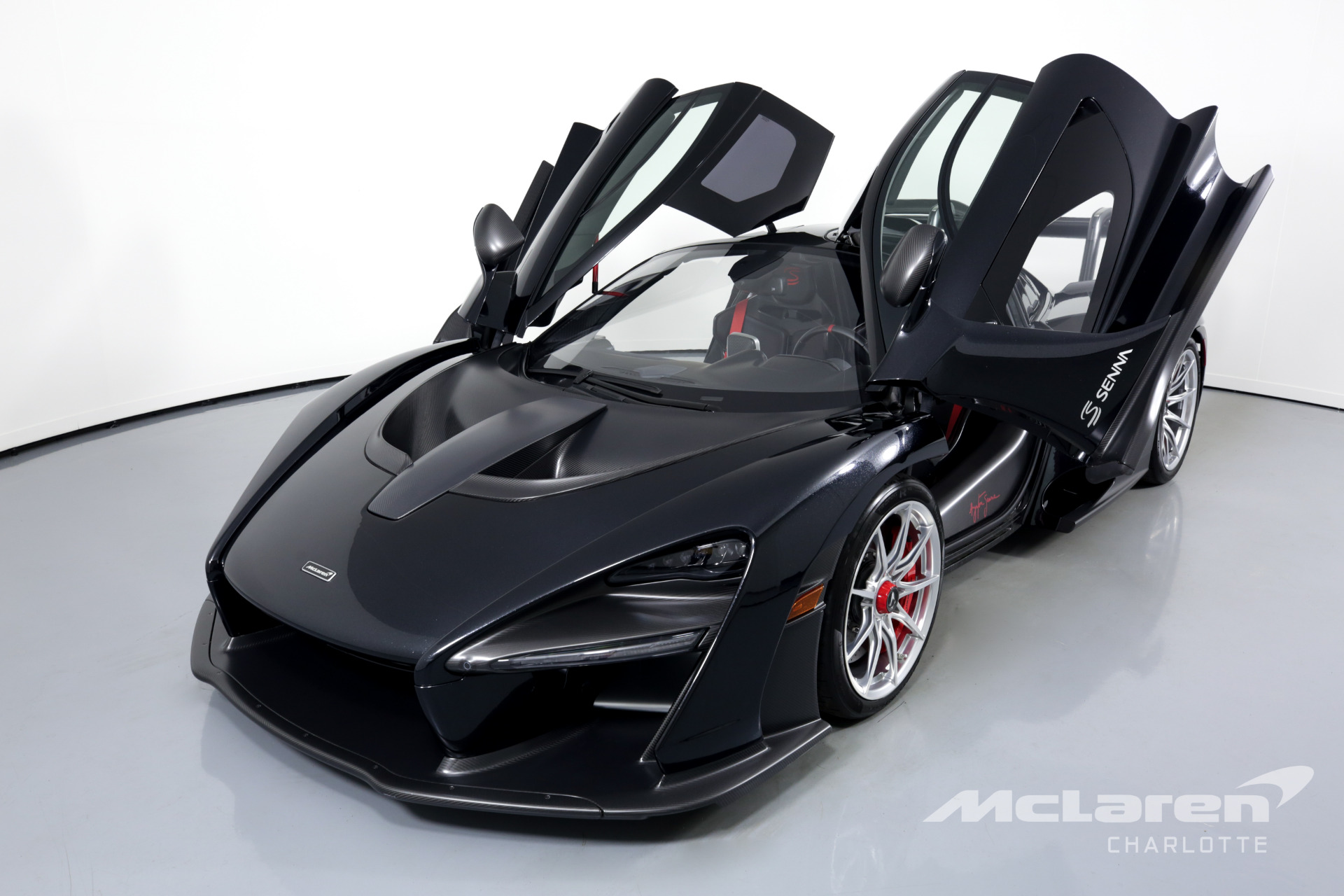 The McLaren Senna is a car that was built for driving enthusiasts. It has a specification that is second to none, and it's sure to appeal to drivers who appreciate performance cars. If you're looking for an exclusive car that offers amazing performance, the McLaren Senna should be at the top of your list. We have a few of these cars for sale in Charlotte, so be sure to come to see us today! Throughout this article, we will take a deeper look at the model's specifications and features, as well as why driving enthusiasts will love its performance.
What is the McLaren Senna
The Mclaren Senna is inspired by one of McLaren's greatest ever Formula One drivers, Ayrton Senna. A car is a track-focused machine that has been designed to offer the ultimate driving experience. It's not a car for everyone, but those who appreciate performance cars will love its specification and performance.
It has the fastest lap times of any other Mclaren vehicle and is one of the lightest cars on the market with a weight of only 3054 lbs. The car is powered by a Mclaren M840T twin-turbocharged V- eight engine that produces 800PS and 800Nm of torque. All of this power is sent to the rear wheels through a seven-speed dual-clutch automatic transmission.
The Mclaren Senna can accelerate from 0-60 mph in just under three seconds and has a top speed of 201 mph. The car is also equipped with Brembo brakes, which are some of the best on the market.
To watch a POV video of this supercar on the track and envision yourself behind the wheel, be sure to check out this video! https://www.youtube.com/watch?v=rp-TRfmWm_E.
Specifications and features
The McLaren Senna specifications:
800PS power output

800Nm of torque

0-60mph in under three seconds

Top speed of 201mph

Seven-speed dual-clutch automatic transmission
Some of the McLaren Senna's best features include:
Carbon fiber body panels that help to keep the weight down

An aggressive aerodynamic package that helps to improve downforce

A Mclaren Senna GTR will be available that will offer even more power and performance
Performance
The McLaren Senna combines the revolutionary suspension technology developed for the McLaren P1™ with the latest control theory to create RaceActive Chassis Control II. Offering performance that is second to none, the innovative new hydraulic suspension features a Race mode. This significantly reduces the ride height by lowering the center of gravity and increasing the power of aerodynamics. The hydraulic suspension allows relative compliance at low speeds in Race mode, aiding mechanical grip. Then, as speeds increase, it stiffens, supporting the increasing aerodynamic loads that would otherwise cause the vehicle to ground out on the circuit.
Engine
4.0-litre twin-turbocharged V8

produces 800PS (789bhp) and 800Nm (590lb-ft)

Features race-inspired dry sump lubrication and a flat-plane crankshaft

Lightweight connecting rods and pistons to reduce mass in the powertrain.

Delivers throttle response by utilizing ultra-efficient air pathway, together with low-inertia twin-scroll turbochargers and electronic wastegates.
Brakes
The McLaren Senna is equipped with the latest generation of Brembo Carbon Ceramic Brakes.

16.0-inch front and 15.0-inch rear discs are gripped by six-piston (front) and four-piston (rear) calipers respectively, to deliver outstanding braking performance.

ABS and ESC are both able to be disengaged, to allow the skilled driver to explore the full potential of the car.

124mph (200km/h) to a standstill is achieved in just 100 meters, and less than 30 meters is covered when stopping from 62mph (100km/h).
Safety Features
The McLaren Senna is equipped with a roll cage, racing seat, and six-point harness as standard.
A fuel tank located behind the driver's seat helps to protect occupants in the event of a rear impact.
An FIA-approved safety cell surrounds the driver and passenger, providing outstanding levels of protection.
The McLaren Senna also features a fire suppression system, which is designed to extinguish a fire within the engine bay.
Acceleration
0-62mph (100km/h) in 2.8 seconds.

0-124mph (200km/h) in 6.8 seconds.

0-186mph (300km/h) in 17.5 seconds.

Standing quarter-mile is completed in 10.0 seconds.

Max speed is 340km/h (208 mph).
Innovation
This car utilizes ground-breaking technology to offer the ultimate driving experience.
The McLaren Senna is equipped with RaceActive Chassis Control II, which is a hydraulic suspension system that offers outstanding performance and comfort.
The car also features a carbon fiber body, which helps to keep the weight down. Carbon fiber can be found in the chassis, body panels, and wheels.
Driving Enthusiasts Will Love This Car
Driving enthusiasts will love the McLaren Senna. With its incredible performance and handling, the Senna is a true track-focused supercar. It is the fastest Mclaren road car to ever be put on a track and puts the driver in an unforgivable immersive experience. An incredible connection with the road and track is imperative. To be driving at such high-speed you need a car that is going to communicate its every intent, putting YOU in control. This is why the McLaren Senna is perfect for those who want an adrenaline rush around the race track.
Our inventory
Currently, we have a 2019 McLaren Senna in store, with a phone call necessary for pricing.
Details include:
YEAR:2019

MAKE:MCLAREN MODEL:SENNA

BODY STYLE: COUPE

MILEAGE:287

CONDITION: USED

DRIVETRAIN: RWD

ENGINE: V8 4L

EXTERIOR: MSO BESPOKE DIAMOND BLACK

INTERIOR: CARBON BLACK WITH REDSTOCK:800035

VIN: SBM15ACA8KW800035
Summary
In conclusion, the McLaren Senna is an incredible car that is perfect for driving enthusiasts. With its outstanding performance and handling, the Senna is a true track-focused supercar. If you are looking for an adrenaline-filled experience on the race track, then the McLaren Senna is the perfect car for you. Here at our dealership, we currently have a 2019 McLaren Senna in stock with only 287 miles. So, if you are interested, please give us a call and we would be more than happy to answer any of your questions. You can reach us at (704) 208-0009. We are also located at 6010 Kenley Lane, Charlotte NC 28217. For more information or to check out other McLarens we are currently offering, make sure to check out our website at McLaren Charlotte. Our team is willing to help you with whatever you need to make your McLaren experience perfect. Thank you for your time!