Convertible Supercars for Sale in Charlotte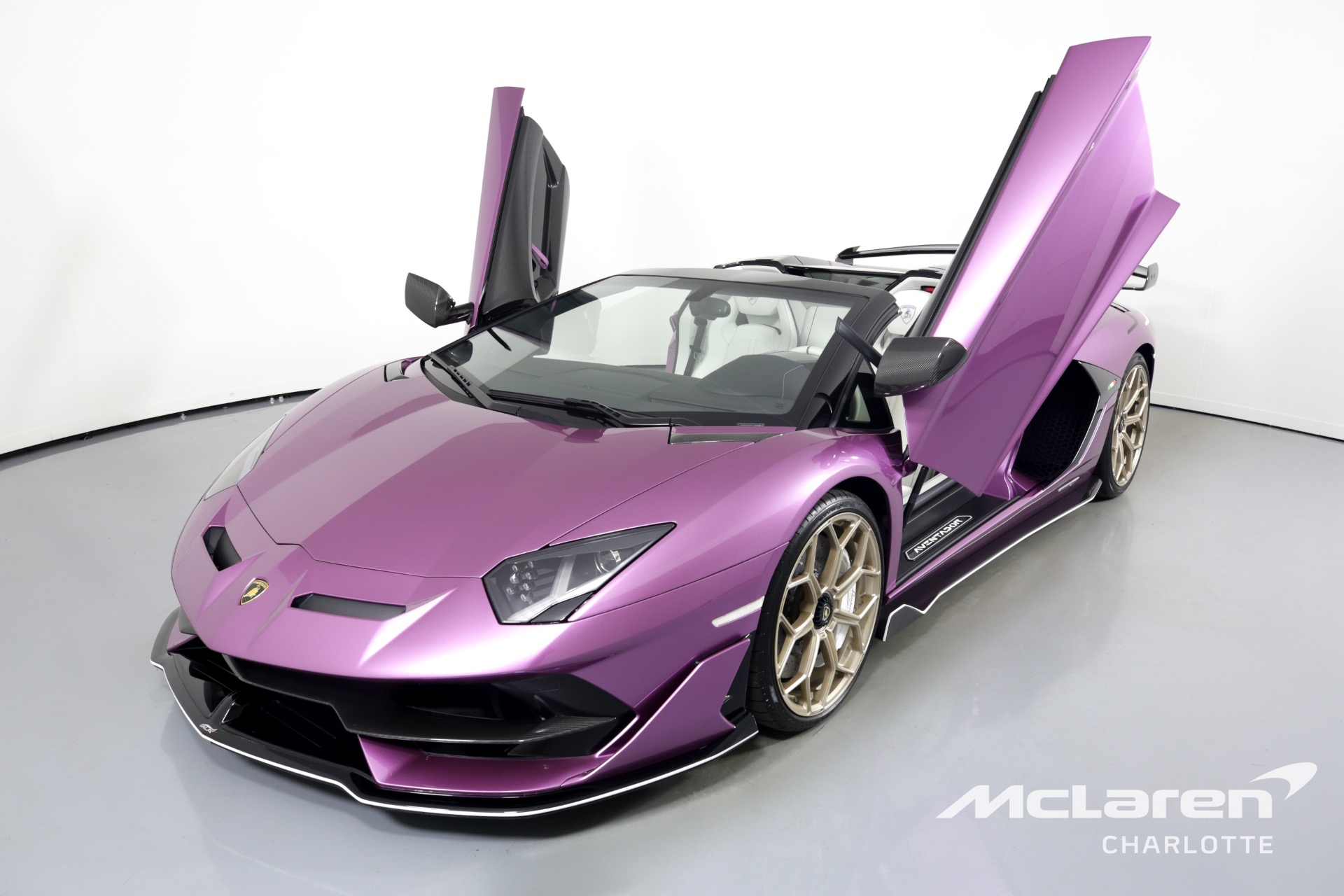 Are you in the market for a supercar that packs an extra punch? If so, consider one of the many convertible supercars available for sale in Charlotte. These exotic cars offer unparalleled performance, luxury, and style—all rolled into one amazing package. From sleek sports cars to powerful muscle machines, there is something for buyers when it comes to choosing a convertible supercar from Charlotte dealerships.
Whether you are looking for speed and power or pure luxury and comfort, these luxury vehicles are sure to exceed your expectations every time. So if you're ready to hit the open road with style and grace, check out some of the fantastic options available today!
Why Are Convertible Supercars Such a Hot Choice?
Convertible supercars are some of the most sought-after vehicles on the market today. These exotic cars are highly desirable due to their combination of power and luxury. They take the best of both worlds; the exhilarating performance of a sports car and the comfort, convenience, and style of a luxury sedan. These cars offer unparalleled handling, acceleration, speed, and braking capabilities that will turn heads on any road. On top of that, these cars also offer luxurious features such as leather seats, premium audio systems, high-end safety technology, and more.
Plus, the open-top design of a convertible supercar gives it an added element of style and sophistication that is hard to beat. With their sleek lines and aerodynamic designs, these cars are sure to turn heads wherever you go.
Best Convertible Cars for Sale in Charlotte
When it comes to the best supercars, there are plenty of options here in Charlotte. Some of the most achingly desirable models include the:
Lamborghini Aventador SVJ
If you are looking for a supercar that combines power, luxury, and style, then the Lamborghini Aventador SV is a perfect choice. With an impressive 830 horsepower engine, this car has a lot of power under the hood. Its performance is breathtaking. The top speed is over 217 mph, which makes it the fastest car on the market. On top of that, it also offers a luxurious interior with leather seats, advanced technology, and more.
Lamborghini Huracan LP 610-2 EVO Spyder
The Lamborghini Huracan LP 610-2 EVO Spyder is another great option for people who want a supercar with a convertible top. This car offers customers an impressive 5.2L V10 engine that produces 610 horsepower, making it one of the most powerful cars around. Plus, with its sleek and aerodynamic design, this car looks as good as it performs.
Ferrari 488 GTB
The Ferrari 488 GTB is another great choice for those looking for a supercar with power and luxury in one. This car features an incredibly powerful engine that produces 660 horsepower, allowing it to reach a top speed of 205 mph. The interior is also luxuriously appointed, with leather upholstery, a state-of-the-art infotainment system, and more.
Ferrari 812 Superfast
For the ultimate in power, luxury, and style, look no further than the Ferrari 812 Superfast. This car offers a 789 horsepower engine and performance figures that allows it to reach the world- highest speed of 211 mph. Add in its ultra-luxurious interior with leather seating and state-of-the-art technology, and you have one of the most impressive cars on the market.
Ferrari SF90 Spider
The SF90 Spider, which is the first plug-in hybrid Spider to go into production, sets new standards for performance and innovation in the sports car market as a whole and for the brand as a whole. The latest version of Ferrari's famous retractable hardtop or soft top design gives the new convertible even more driving fun and versatility while keeping the same extreme supercar specs and record-breaking performance as the SF90 Stradale. Because of this, the SF90 Spider is the perfect vehicle for owners who demand the most advanced Ferrari technology while also enjoying the excitement and adaptability of open-top driving.
McLaren 720S Spider Performance
A thrilling but secure driving experience is provided by the exceptional aerodynamics of "The McLaren 720S Spider". It is perfect for those who have an obsession with power-to-weight ratios, a Formula 1-inspired Monocage II-S carbon fiber frame, and a potent V-8 engine. With a design that keeps the car connected to the road, the McLaren 720S maintains a connection between driver and vehicle. A convertible version that literally raises the roof and defies expectations is produced by thrilling acceleration, a knuckle-whitening top speed, and a seamless 7-speed transmission.
McLaren 765LT Spider
The McLaren 765LT Spider is the perfect choice for those who want a luxurious and powerful convertible supercar. With its innovative design, this car offers state-of-the-art features that make it outstanding. It has a robust 4.0-liter V8 engine that produces an impressive 755 horsepower, allowing it to reach a top speed of 216 mph. The interior of the luxury car is also luxuriously appointed, with leather and Alcantara upholstery and a variety of advanced technology features. Whether you're looking for power, luxury, or style, the McLaren 765LT Spider has it all!
McLaren 600LT Spider
The McLaren 600LT Spider is the perfect combination of power, luxury, and performance. With its powerful 3.8-liter V8 engine that produces 592 horsepower, this car can reach a top speed of 204 mph. The interior features hand-crafted leather upholstery and advanced technology to keep you connected while on the road. Plus, with its lightweight carbon fiber frame and aerodynamic design, the 600LT Spider offers an impressive driving experience that you will remember.
McLaren 570S Spider
The McLaren 570S offers a perfect blend of performance and luxury. This car has an impressive 3.8-liter V8 engine that produces 562 horsepower, allowing for mind-blowing acceleration and speed. It also features comfortable leather seats, a luxurious interior, and advanced technology to make your drive even more enjoyable.
Hit the Road!
Now that you know more about the top luxury cars on the market and popular searches, it's time to hit the road! With these luxury cars here, the car enthusiast can have a pick of power, performance, luxury, and style. Whether you're looking for an everyday driver or a car to take out on special occasions, these supercars are sure to turn heads and make your drive unforgettable. So hop in and get ready for an experience you won't soon forget!