2022 McLaren GT For Sale In Charlotte, NC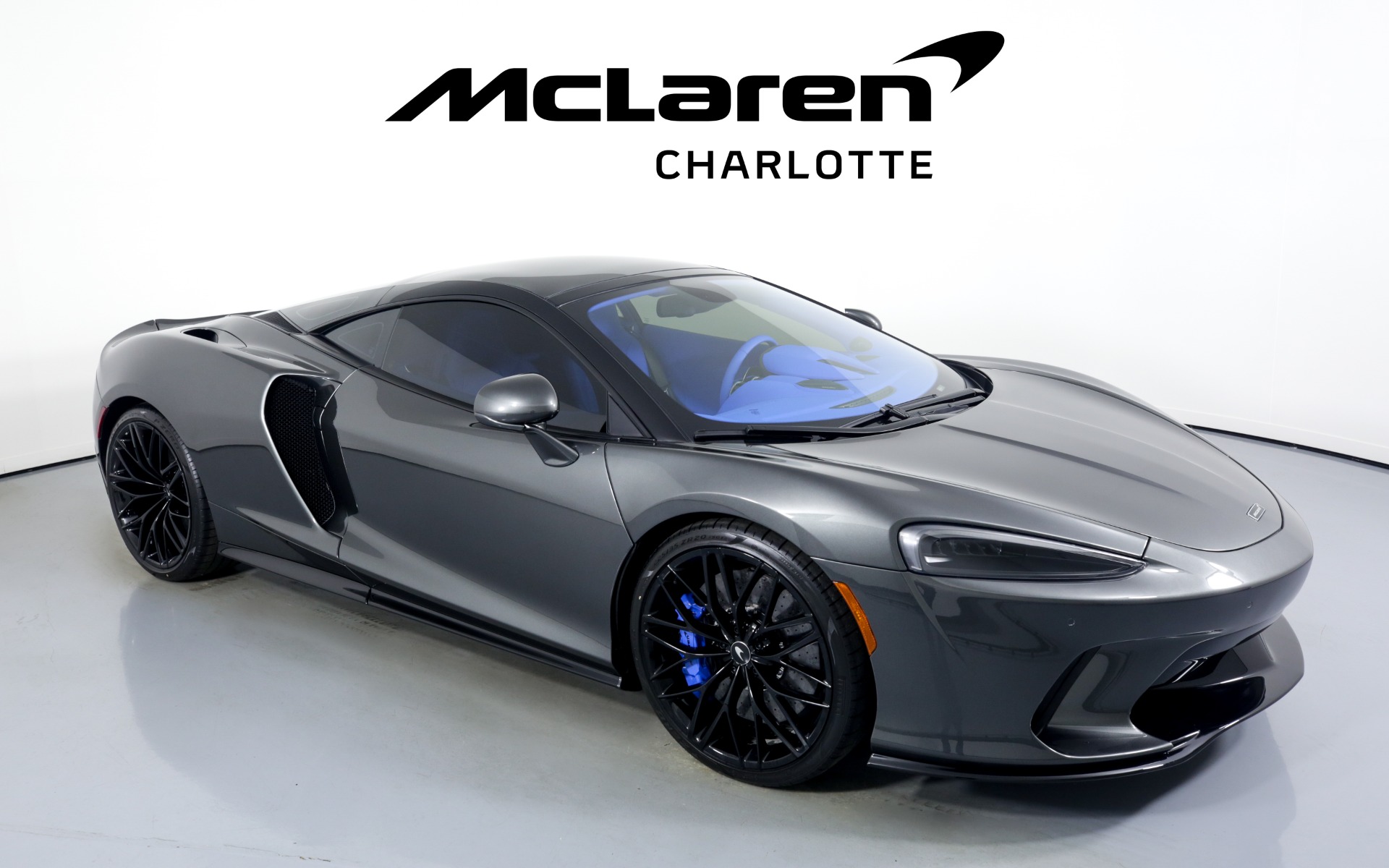 Are you looking for a luxurious sports car to improve your driving experience? Look no further than the 2022 McLaren GT! This fantastic vehicle is perfect for anyone who wants to feel like a celebrity when they're behind the wheel. With its elegant design and outstanding performance specs, you'll never get enough of this car. If you're interested in buying a certified GT, reach out to McLaren Charlotte and get updated on recent price drops and local listings.
Introducing Mclaren GT
The McLaren Automotive company was founded in 1963 by New Zealander Bruce McLaren. The company initially started as a race car manufacturer and has become one of the most successful racing teams in Formula One history. They released their first road car model in 2011 – the MP4-12C. Over the years, McLaren has produced more high-performance cars and is now one of the world's most respected manufacturers of luxury sports cars.
The 2022 McLaren GT is one of the market's most impressive and advanced vehicles. With advanced aerodynamics, state-of-the-art technology, and a sleek exterior design, this car is perfect for anyone who wants to feel like a celebrity behind the wheel.
Vehicle Mechanical Performance
Get prepared for the ride of your life: McLaren GT Cars are here.
Engine Capacity And Capability
The 2022 McLaren GT is set to take the automotive world by storm, with its 4.0L V8 engine boasting an incredible 612 horsepower and 465lb-ft of torque. Paired with a DOHC system and variable valve timing, it's no wonder this vehicle delivers an impeccably powerful yet agile experience. Ready to blow away any performance car enthusiast- this machine's sheer power will send chills down your spine! When you add razor-sharp handling and unparalleled acceleration into the mix, you've got yourself a coupe that's miles ahead of the competition – this is the speed in its purest form.
18 Miles-Per-Gallon Fuel
Get ready to be impressed when you test drive the 2022 McLaren GT! This stylish ride comes with a powerful 3.8L twin-turbocharged engine and 15/22 mpg for city/highway driving, respectively, giving it an impressive EPA combined 18 mpg rating – up to 418 miles of range in one tank! In addition, the 19-gallon fuel tank capacity ensures you won't have to fill up frequently, leaving more time to enjoy this vehicle's comfort and convenience.
Amazing Driving Experience
Reaching the peak of driving exhilaration, the 2022 McLaren GT offers a mesmerizing sensation behind an innovative 7-speed automated manual transmission. With its powerful rear-wheel drive and classic handling blended together in a sleek car body, every second spent inside this vehicle will be nothing short of thrilling – feel unbeatable control over winding corners without sacrificing safety.
Enjoy The Safe Drive
Keep your family safe on the open road with the 2022 McLaren GT. With standard front side-mounted airbags, a host of LED headlamps, and additional features like self-leveling headlights, a backup camera, and parking sensors, this spectacular car has you covered while cruising down highways and byways alike. Make every trip worry-free, knowing that security considerations such as child seat anchors, traction control systems, and remote anti-theft alarms will protect that inside from harm's way — all without compromising comfort or convenience.
4-Wheel ABS
The 2022 McLaren GT is fitted with the latest safety features to help ensure a safe and secure drive. Brake drying is an important system that helps improve vehicle performance in wet conditions. In the event of rain or snow, the brake pads are automatically heated to reduce their water absorption. This ensures that brakes remain responsive and effective in all weather conditions, giving you complete control over your ride even in harsh conditions.
Other notable safety features include 4-wheel anti-lock braking systems (ABS), electronic brake distribution (EBD), and more – guaranteeing the ultimate peace of mind for every driver.
Interior Specs
The interior of the 2022 McLaren GT features a luxurious and sophisticated design that includes premium materials, high-end technology, and state-of-the-art comfort.
Ergonomic Comfort
Enjoy ultimate luxury in the 2022 McLaren GT Comfort & Convenience package. From intuitive keyless ignition to automatic transmission controls on your steering wheel, you can make each drive a breeze without sacrificing comfort. Sit back and relax with front multi-zone climate control, leather seats, an electro-chromatic rearview mirror, cupholders for convenience, and more.
Premium Audio System
Experience advanced in-car entertainment when you get behind the wheel of the 2022 McLaren GT. This McLaren model comes equipped with a powerful AM/FM stereo, four dedicated speakers, a USB connection, and other features such as an auxiliary audio input and external media control to make your journey extra enjoyable. Additionally, satellite radio keeps you tuned into your favorite radio stations on any adventure.
Aerodynamic Luxurious Exterior
Designed with the environment in mind, the 2022 McLaren GT features an aerodynamic exterior that is both stylish and powerful. From sculpted headlights to signature rear tailpipes, this car will turn heads while providing impressive performance on the road.
High Traction Tires
The 2022 McLaren GT has been a car to watch, and now drivers can take this sleek sports sedan to new heights with 21″ alloy wheels and 10.5″ performance tires. This bold combination provides an eye-catching aesthetic that reflects the overall style of the GT while also offering dependable stability and performance on the streets. In addition, the innovative design optimizes grip and power thanks to a sophisticated tire compound and improved handling through the premium wheels construction.
Our McLaren GT Inventory And Services
McLaren Charlotte inventory of the 2022 McLaren GT is top-of-the-line and ready for immediate delivery or buying online. Whether you're looking for a new or used model, could you make your way to our dealership today? You can find the car in different colors and various mileage. Mostly the cars are less used and 1st owner. We provide certified preowned cars with a vehicle history and theft history report. You can also get various services and repairs at our dealership.